Club Monaco Black Turtleneck Sweater
f

Share
Get it!
Or visit
Club Monaco site
or
store
See
stylish outfits
or post on

Brand
:
Price
: $89
Size
: S
Color
: black
Material
: merino wool
Style
: long sleeve,turtleneck
I didn't have any black turtleneck, so when I saw this black turtleneck sweater at a Club Monaco store I immediately tried it on. To my pleasant surprise it felt so soft and comfortable! It's made of wool merino, which later I found is very fine wool of sheep originally raised in Spain. I immediately grabbed it to the counter. Plus it was on sale!
This men's black turtleneck is true black and made of firm wool. There's no pattern on it. The small size fits my upper body very well.
Get it!
Or visit
Club Monaco site
or
store
See
stylish outfits
or post on

When I wear the turtleneck alone I like to put on silver accessories that matches with white, black, or grey pants or blue or black jeans, plus a white, grey, silver, or black belt. But make sure to avoid black belt if you're wearing black jeans or pants so you don't appear overly black.
In winter I'd wear this black turtleneck with black, navy, or grey peacoat or leather jacket or suit jacket. If I am wearing dark colored jacket I'd add bright colored accessories!
As for bottoms the turtleneck is great with black, white, grey, khaki, navy blue pants or blue, black, white, grey jeans. I'd put on matching colored shoes. Most of the colors can match black. Just remember when you're wearing dark from top to bottom make sure you wear bright colored accessories (necklace, bracelet, belt, etc.)!
On cold days I've worn this black wool turtleneck to work and am amazed at how warm and comfortable and soft it is! Club Monaco is known for high quality men's clothes and this turtleneck further reinforces my faith in them. I cannot be more pleased with it.
BUY this black sweater NOW b4 they run out!

COOFANDY Mens Ribbed Slim Fit Knitted Pullover Turtleneck Sweater

Poriff Men's Casual Turtleneck Slim Fit Basic Tops Lightweight Pullover Sweater

COOFANDY Men's Casual Slim Fit Turtleneck T Shirts Lightweight Basic Cotton Pullovers
See MORE
---
f

Comment
Club Monaco
My impression of Club Monaco is very positive. The men's clothes and garments they carry are of high quality and elegant design. Most of their clothes' fabrics are so soft and comfortable. Their...
More at
Club Monaco
Enjoy the following random pages..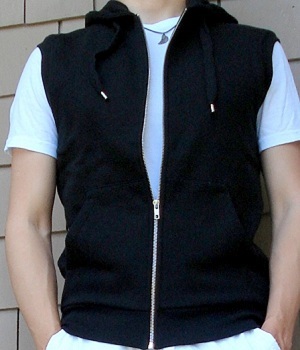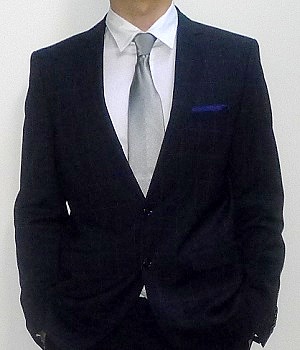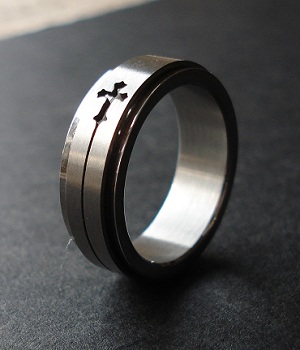 f

Share
f

Share
---
Men's Fashion For Less - by
Michael Wen
and Gloria Lee.
ADVERTISING WITH US - Direct your requests to Michael