American Eagle Outfitters Light Blue Boot Cut Jeans
f

Share
Get it!
Or visit
American Eagle site
or
store
See
stylish outfits
or post on

Brand
:
Price
: $45
Size
: waist 32 height 34
Color
: light blue
Material
: cotton
Style
: bootcut,zip up fly
This pair of men's boot cut jeans has a light wash blended in a beautifully washed light blue color. Being low rise boot they sit low at waist and fit my thighs and legs very well.
I was on the market for a pair of jeans and American Eagle Outfitters has a huge selection on jeans, so I went there and picked up this pair of light blue low boot cut jeans.
Get it!
Or visit
American Eagle site
or
store
See
stylish outfits
or post on

This pair of light blue low rise boot jeans may seem an ordinary. It is, but it is AMAZINGLY versatile. It's suitable for ANY casual occasion, not to mention its low affordable price. You can match it with almost any garment of almost any color. In a casual occasion you can match light colored casual shirt and a light colored pair of casual shoes. In a more formal situation you can match a dark colored dress shirt and a nice pair of black dress shoes. People generally frown upon jeans in a strictly formal occasion, but dressed properly jeans can be part of a formal attire.
I wear the jeans almost every time I go out because they are just so casual and comfortable. I usually wear waist 32 height 32 but for some reason I need height 34 for this pair of jeans. Sometimes you really need to try it on to see if fits.
BUY these light blue jeans NOW b4 they run out!

Wrangler Men's 13MWZ Cowboy Cut Original Fit Jean

Amazon Essentials Men's Slim-Fit Stretch Bootcut Jean

Wrangler Men's 20X No. 42 Vintage Boot Cut Jean stretch
See MORE
---
f

Comment
American Eagle
American Eagle Outfitters, or AE, is one of my favorite brands. I've acquired many fashionable pieces of clothing from them such as the orange long sleeve eagle T-shirt and the classic brown leather...
More at
American Eagle
Enjoy the following random pages..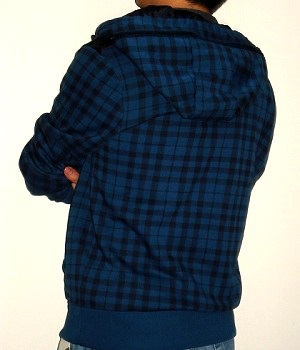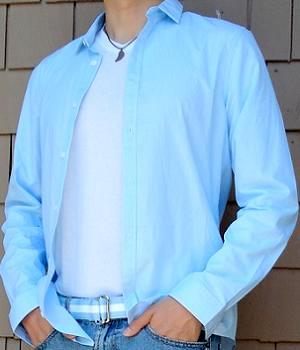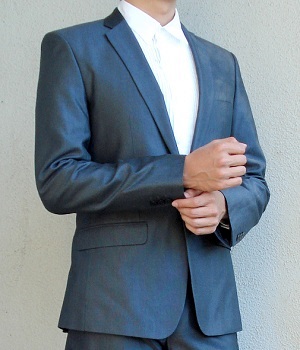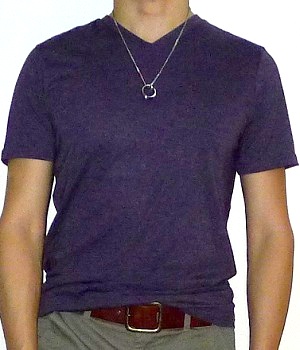 f

Share
f

Share
---
Men's Fashion For Less - by
Michael Wen
and Gloria Lee.
ADVERTISING WITH US - Direct your requests to Michael