Express White Belted Cargo Shorts
f

Share
Get it!
Or visit
Express site
or
store
See
stylish outfits
or post on

Brand
:
Price
: $60
Size
: waist 32
Color
: white
Material
: cotton
Style
: cargo,zip up fly
As summer approaches, it's time to replace those long pants with your favorite shorts. I have just recently discovered a pair of white shorts I find so agreeable that it has quickly become a top favorite of mine.
The white shorts look great with an orange t-shirt as in this outfit:
Orange Graphic Tee Gray Belt White Cargo Shorts Blue Sandal
!
The belted white cargo shorts from EXPRESS are my shorts of choice when it comes to summertime simply due to their superior comfort and pleasant style. They may not be the cheapest shorts you will find but you get what you pay for, and then some.
This pair of men's cargo shorts features zip up fly, four big pockets. There are two smaller pockets on top of the side pockets with stylish snap buttons on them. The stitches design on the pockets is exquisite.
This pair of shorts includes a
gray two hole cargo belt
. The buckle consists of a rectangular rim with two prongs that fit nicely through the metal eyelets in the belt. It's both stylishly designed and well made. Besides the two hand pockets and two button flap back patch pockets, there is a cargo pocket on each side for added storage capacity.
Get it!
Or visit
Express site
or
store
See
stylish outfits
or post on

The white shorts go well with any t-shirt and polo shirt. Take a look at
Outfits with Express White Belted Cargo Shorts
for stylish examples of wearing the white shorts!
So what we have here is a pair of white shorts that bundles great colors, chic design, great comfort. It is great for a casual outing and goes well with many colors besides the usual black or white. Shirts like grey polo or light blue polo hold up pretty well as an example. The overall quality justifies the slightly steep cost. These shorts have earned their place as my indispensable summer wear.
EXPRESS offers the men's shorts in four colors of your choosing: white, back bay khaki, graphite, and quantico. All four are fairly unique and come with different belt colors. I tried all four and decided that I like the white the best simply because I could think of many shirts that go well with this color.
I wear the white cargo shorts all the time with t-shirts such as
Blue T-Shirt White Shorts Blue Sandals
and polos such as
Gray Polo Gray Belt White Cargo Shorts Blue Sandal
!
BUY these white shorts NOW b4 they run out!

Southpole Men's All-Season Belted Ripstop Basic Cargo Short

Wrangler Authentics Men's Premium Twill Cargo Short

cocoFleur Mens Cargo Shorts Cotton Relaxed Fit
See MORE
---
Enjoy the following random pages..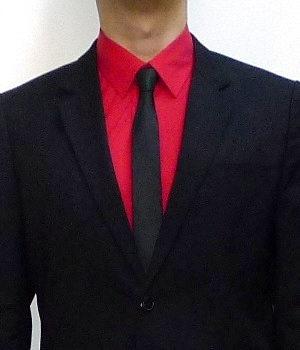 f

Share
f

Share
---
Men's Fashion For Less - by
Michael Wen
and Gloria Lee.
ADVERTISING WITH US - Direct your requests to Michael