Club Monaco Grey Long Sleeve T-Shirt
f

Share
Get it!
Or visit
Club Monaco site
or
store
See
stylish outfits
or post on

Brand
:
Price
: $20
Size
: S
Color
: dark gray
Material
: 100% cotton
Style
: long sleeve,crew neck
At a Club Monaco store this grey long sleeve crew neck T-shirt looks like there's nothing special about it, but I immediately liked it because of its soft feel and ultra high quality. Indeed Club Monaco is known for its clothes' quality and I trust it very much. Plus it was on sale for only $9! I already had a gray long sleeve crew neck T-shirt but having an extra one wouldn't hurt!
Get it!
Or visit
Club Monaco site
or
store
See
stylish outfits
or post on

This T-shirt can be used as an undershirt, but it's thick enough to be worn alone and to keep me warm. In sunny weather I simply put on the white cotton vest over it and wear a pendant and I am in decent style. If I want to get fancy with it I'd put on a white jacket like the white perforated jacket I got from G By Guess. For some reason white just goes EXTREMELY well with gray. As for the bottoms any blue jeans and - what did I just say? - WHITE pants would do. Sometimes I wear this T-shirt in my sleep and it's very comfortable.
BUY this dark gray t-shirt NOW b4 they run out!

Pro Club Men's 3-Pack Heavyweight Cotton Long Sleeve Crew Neck T-Shirt

Gildan Men's Crew T-Shirts, Multipack, Style G1100

Hanes Essentials Men's Long Sleeve T-Shirt Pack, Men's Long Sleeve Tees, Crewneck Cotton T-Shirts, 2-Pack
See MORE
---
f

Comment
Club Monaco
My impression of Club Monaco is very positive. The men's clothes and garments they carry are of high quality and elegant design. Most of their clothes' fabrics are so soft and comfortable. Their...
More at
Club Monaco
Enjoy the following random pages..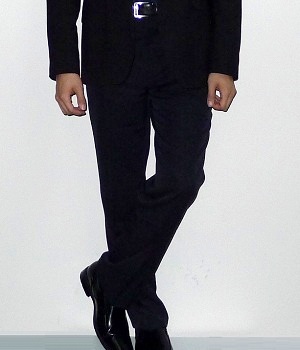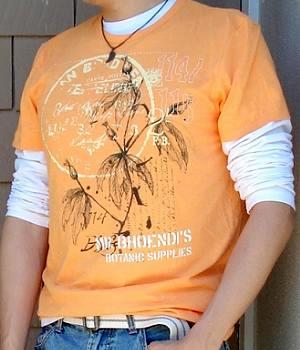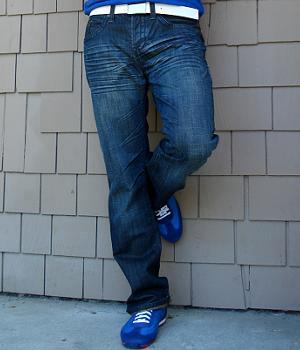 f

Share
f

Share
---
Men's Fashion For Less - by
Michael Wen
and Gloria Lee.
ADVERTISING WITH US - Direct your requests to Michael