Club Monaco Blue Grey Striped Silk Tie
f

Share
Get it!
Or visit
Club Monaco site
or
store
See
stylish outfits
or post on

Brand
:
Price
: $70
Color
: dark blue,gray,navy
Material
: silk
Pattern
: striped
Style
: flat bottom,square end
This men's blue gray striped tie has wide dark blue and gray stripes all over it. The funny thing is that the end of the tie is flat and looks like the opening end of a sock :-) It gives the tie a casual spin and that's what makes it a great accessory at a casual occasion!
This funny looking dark blue gray striped silk tie is a great find at Club Monaco! I've never seen anything like this and it looked great on the mannequin over a black shirt. So I got it.
Get it!
Or visit
Club Monaco site
or
store
See
stylish outfits
or post on

One day I wore this silk tie to a friends' gathering and as I stepped through the door they all acted surprised looking at the tie. None of them ever saw anything like this tie and they were curious about it.
This silk tie is GREAT for casual occasions. It goes great with black, white, chocolate brown, and navy blue short sleeve shirts. If you wear long sleeve shirts I suggest that you roll up the sleeves to look more energetic! You can wear a matching jacket but don't close it because you don't want to block this awesome tie!
BUY this dark blue gray navy tie NOW b4 they run out!

HISDERN Stripe Ties for Men Classic Woven Necktie with Striped Tie and Pocket Square Set Formal Business Wedding

Classic Checks Striped Slim Tie Formal Business Jacquard Woven Necktie for Mens

LUISDAN Stripe Tie Jacquard Woven Microfiber Formal Men's Neckties - Various Styles
See MORE
---
f

Comment
Club Monaco
My impression of Club Monaco is very positive. The men's clothes and garments they carry are of high quality and elegant design. Most of their clothes' fabrics are so soft and comfortable. Their...
More at
Club Monaco
Enjoy the following random pages..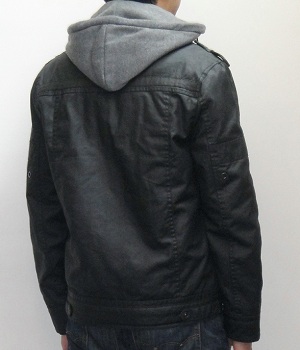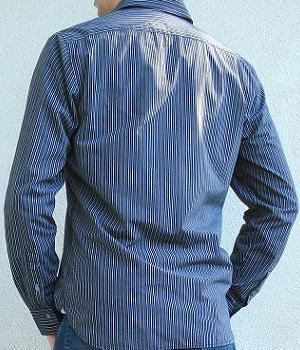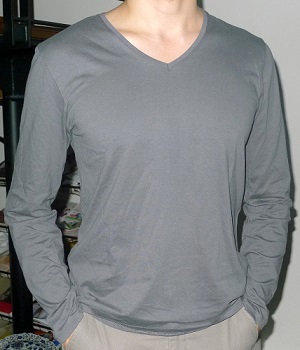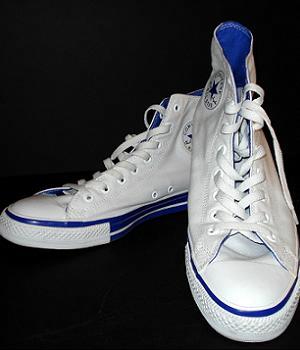 f

Share
f

Share
---
Men's Fashion For Less - by
Michael Wen
and Gloria Lee.
ADVERTISING WITH US - Direct your requests to Michael