Mens shirt trends for summer 2013
f

Share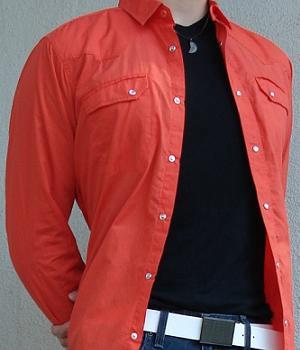 Photo #1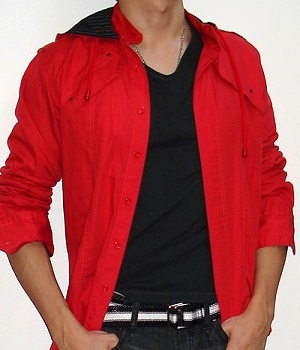 Photo #2
During the Nineties, a few core designers managed to singlehandedly overturn the lack of creativity that had previously dominated men's shirt trends. Couturiers produced an inspiring range of sheer ombre button downs with oversized cuffs that raised the bar for all future designs that followed. Prior to that decade, the most thrilling design feature to affect men's collar shirts was the mere inclusion of unusual hues. The Eighties' focus on androgyny introduced fresh, effeminate palettes that only the most daring gents wore more than once.
Thankfully, today's men have a liquorice-allsorts blend of trends to choose from, inspired by the emergence of the male supermodel, the cultural renaissance and the rise of the metro male. In 2013, men's shirts are taking inspiration from vintage and tribal fare. The core orange and indigo hues of the season place focus on varying opacities.
Pure, vibrant orange is not confined to the sunnier seasons this year. Men are free to wear bright colors throughout the chilly winters as well. Indigo remains another core hue, with burnt tones becoming more prominent in autumn. Such bold palettes require little extra oomph to make an impact, so shirts are simple, without prints or detailed stitching. Instead, interest is achieved through layering, with shirts being used to create color accents between undershirts, bulky knitted scarves and overcoats. Citrus is also being worn against turquoise, indigo and canary yellow. Entire collections of orange suites were seen on summer catwalks, combined with basic ivory button-downs.
The look can be muted for winter through the inclusion of tan or chocolate leather and neutral trousers or shorts. Pink layers achieve an unexpectedly subdued look when combined with citrus and this combination manages to bring back the Eighties' vintage aesthetic without losing contemporary flavor. Preppy ensembles are achieved through hounds-tooth or checked prints that tone down bold orange t-shirts but, overall, any ensemble that includes these particular palettes needs to omit obvious details and textures.
The tribal safari fashion is still relevant, albeit in a subtler way than it was during 2012. Colors are toned down and Afrocentric styles take on an urban element through the unfussy use of earthen tones. The Eighties print-on-print aesthetic that became core to last year's styles has been pushed aside in favor of a practical, utilitarian look. Shirts are made of natural cotton, linen and raffia. The emergence of linen makes room for a play on texture through fine, sheer fabric blocks placed against heavier, smoother cotton. As always, the khaki, yellow ocher and olive green, so core to the safari look have been used to color multi-pocketed, belted shirts and overcoats. The tribal style is effortlessly combined with the trendy emo look when skinny chinos are combined with synthetically-glossed, body-hugging black shirts.
Eclectic males have had to let go of the natty prints of 2012, but fashion does offer room for some slightly more delicate shirt patterns. Ethnically-inspired tunic-like shirts are decorated with medieval lacing, fringe details and Native American prints. An Arabic style is hinted at through shirts that end just above the knee. Further Oriental details are introduced through rich fabrics, paisley patterns and baggy trousers that are elasticized above the ankle.
The use of ombre in men's shirts has returned, but rather than being achieved using dip-dye processes, color graduations are achieved through chunky knits. Stripes, checks and patterns are woven into garments and eventually disappear into a single, non-patterned neutral shade. Chambray is another important influence on the
Hurley Clothes
collection of men's shirts. Highly advanced wash techniques are used to add negative motifs to double denim looks. This risky style can be toned down by the inclusion of jeans in alternative shades of siren red or indigo.
---
Enjoy the following random pages..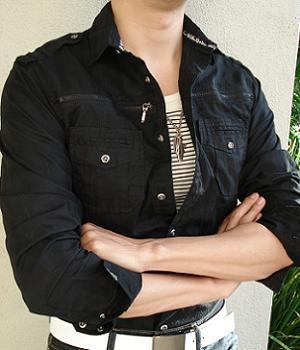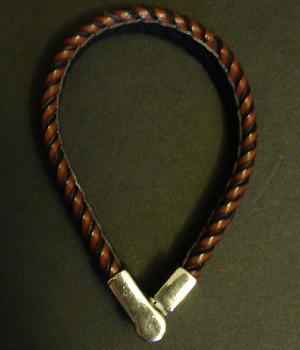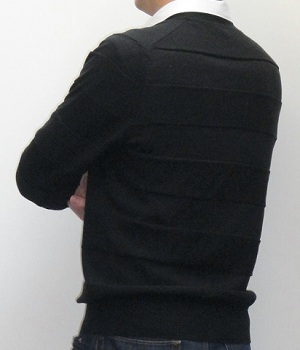 f

Share
f

Share
---
Men's Fashion For Less - by
Michael Wen
and Gloria Lee.
ADVERTISING WITH US - Direct your requests to Michael