Zara Blue Long Sleeve Button Down Dress Shirt
f

Share
Get it!
Or visit
Zara site
See
stylish outfits
or post on

Brand
:
Price
: $60
Size
: XL
Color
: blue
Material
: cotton
Style
: collared,long sleeve,button down,dress
This blue button down shirt has a unique look: its placket is a thin black stripe sandwiched between two white stripes. Besides them the shirt is of solid blue color. There is a special tone to this blue color that's just attractive and pleasing to the eye.
Another unique feature of this blue shirt is that the collar has two buttons for you to fasten the collar down so that it looks neat.
I saw this blue dress shirt at a Zara store in Europe and the shirt was placed on a mannequin wearing a black suit. I liked what I saw and decided to get it right away.
Get it!
Or visit
Zara site
See
stylish outfits
or post on

I wear this blue dress shirt to work all the time. Its design is simple and elegant.
The easiest way to wear this blue dress shirt is wear it in a black suit. When you do do not wear a tie unless you have to because the tie will block its unique placket.
The button down dress shirt boasts a classy look that anyone seeing it would know it's a name brand, high quality shirt.
---
Enjoy the following random pages..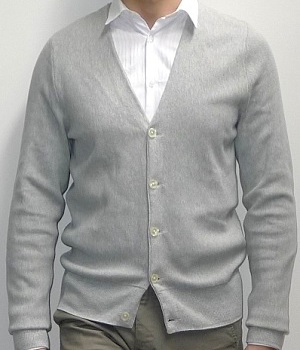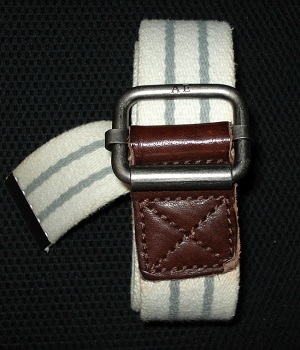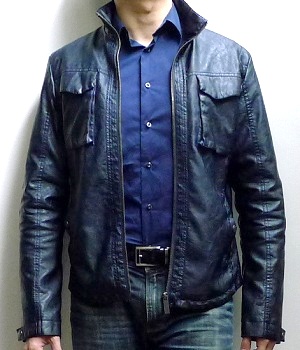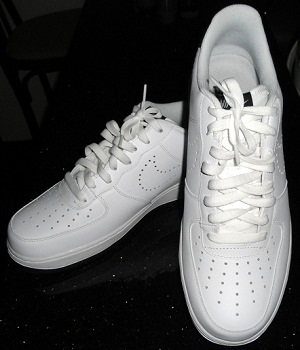 f

Share
f

Share
---
Men's Fashion For Less - by
Michael Wen
and Gloria Lee.
ADVERTISING WITH US - Direct your requests to Michael