Uniqlo Red Long Sleeve T-Shirt
f

Share
Get it!
Or visit
Uniqlo site
or
store
See
stylish outfits
or post on
Brand
:
Price
: $25
Size
: M
Color
: red
Material
: cotton
Style
: long sleeve,crew neck
This is a men's solid long sleeve crew neck tee by Uniqlo. Feel free to get similar one at any other store because T-shirts like this one are easy to find!
When I saw this cardinal red long sleeve T-shirt at Uniqlo I instantly knew I had to get it because it's a great color to layer inside a dark gray or black blazer or jacket. So I did! This is one of those colors you MUST have if you want to avoid the regular routines of wearing only neutral colors - black, white, and gray. So GO GET IT!
Get it!
Or visit
Uniqlo site
or
store
See
stylish outfits
or post on
A red T-shirt goes well with a pair of blue jeans or white pants! Since it's a solid red T-shirt a stylish accessory like a silver pendant can greatly enhance your overall look. A pair of brown or black shoes is a great fit!
As I said I pictured wearing this cardinal crew neck T-shirt inside a dark gray blazer, and I sure did! And it looked AMAZING! If you cannot find a T-shirt this red you can find a blood red T-shirt which works just as great.
Long sleeve T-shirts are very common and you can find numerous occasions to wear one. Whenever you go out in chilly weather they are your best friends!
BUY this red t-shirt NOW b4 they run out!

Jerzees Men's Dri-Power Long Sleeve T-Shirt

Hanes Men's Long Sleeve Cool Dri T-Shirt UPF 50+, Large, 2 Pack ,Deep Red

Gildan Men's Heavy Cotton Long Sleeve T-Shirt, Style G5400, 2-Pack
See MORE
---
Enjoy the following random pages..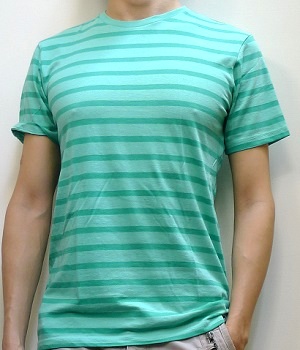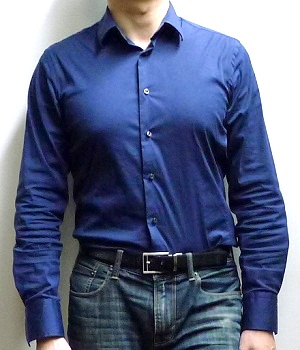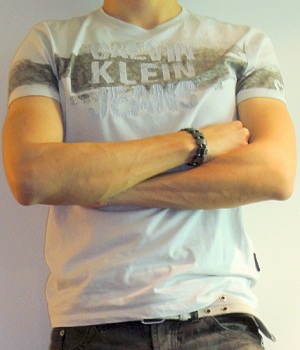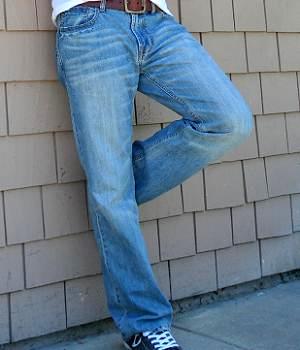 f

Share
f

Share
---
Men's Fashion For Less - by
Michael Wen
and Gloria Lee.
ADVERTISING WITH US - Direct your requests to Michael