Uniqlo Black 5 Button Long Sleeve T-Shirt
f

Share
Get it!
Or visit
Uniqlo site
or
store
See
stylish outfits
or post on
Brand
:
Price
: $25
Size
: M
Color
: black
Material
: cotton
Style
: long sleeve,collarless,v neck,button neck
This black long sleeve button neck v-neck t-shirt is a rare find. It is versatile as leaving it buttoned or half buttoned or unbuttoned presents very different appearances! So I decided to get it.
This men's black buttoned t-shirt has five buttons at the neck on a gray neck strip!
Get it!
Or visit
Uniqlo site
or
store
See
stylish outfits
or post on
I love to wear this buttoned t-shirt when I go out! When the weather is warm I roll up the sleeves and when it's chilly I roll the sleeves down or wear a jacket.
As you can see in the photos when this t-shirt is unbuttoned you can appear quite playful and wild. With an accessory like a silver necklace you'll make a popular target at a night club. If you button it up even if it's just 3 buttons you'll appear so much more conservative. With a silver necklace without a pendant like the photo shows you'll appear trendy yet humble.
Layer it with a white vest, any jacket, any blazer, and you are set for a fashionable image!
BUY this black t-shirt NOW b4 they run out!

Hanes Men's Perfect-T Long Sleeve T-shirt (2-pack)

Amazon Essentials Men's Regular-Fit Long-Sleeve T-Shirt

Muscle Alive Mens Summer Casual Short Sleeve Henleys T-Shirt Single Button Placket Plain v Neck Shirts
See MORE
---
Enjoy the following random pages..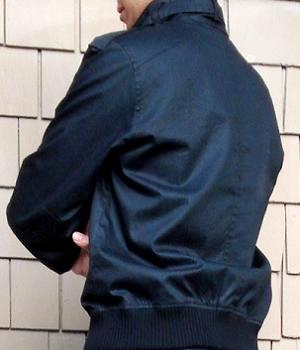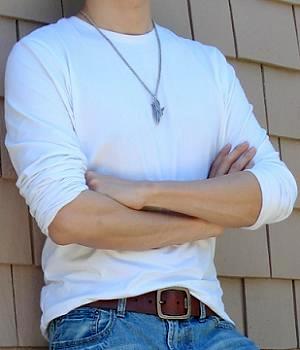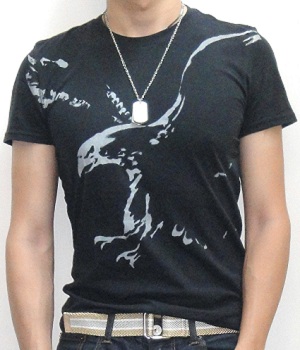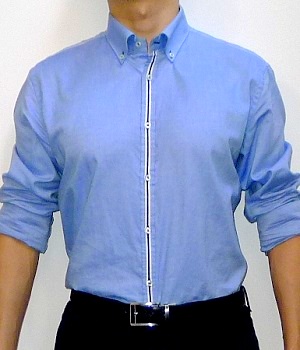 f

Share
f

Share
---
Men's Fashion For Less - by
Michael Wen
and Gloria Lee.
ADVERTISING WITH US - Direct your requests to Michael