H&M Orange Graphic Tee
f

Share
Get it!
Or visit
H&M site
or
store
See
stylish outfits
or post on

Brand
:
Price
: $20
Size
: M
Color
: orange
Material
: organic cotton
Pattern
: graphic
Style
: short sleeve,crew neck
This orange graphic tee was being showcased at an H&M store, and it looks very attractive with the underlying light colored shirt. I am not a big fan of a t-shirt that has a complicated pattern on it, and this one looks pretty light and simple. Also the orange color is very natural and pleasant. So I got it.
This men's orange graphic tee has a large but light pattern on the front showing a couple of trees and some random text. It gives me a Hawaii kind of feeling and I like it. It's got nothing on the back which is exactly what I want. I don't want a shirt that has pattern on both the front and the back because that's a bit too much. It is made of cotton and is very soft and comfortable.
Get it!
Or visit
H&M site
or
store
See
stylish outfits
or post on

This short sleeve t-shirt is meant for any warm weather. You can wear it alone or with one or even two short sleeve t-shirt, thereby creating gradations of color. You can also wear it with a long sleeve t-shirt under it to stay warmer in chilly weather and stay fashionable at the same time. In this situation, you can pull up the long sleeves to create another great style.
---
Enjoy the following random pages..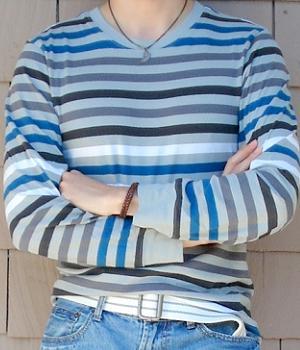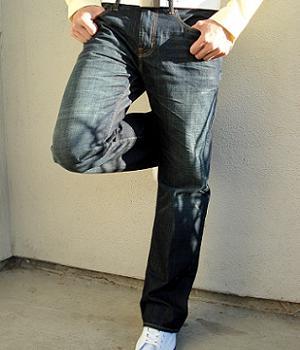 f

Share
f

Share
---
Men's Fashion For Less - by
Michael Wen
and Gloria Lee.
ADVERTISING WITH US - Direct your requests to Michael