A Simple Way to Make a Stylish Outfit!
f

Share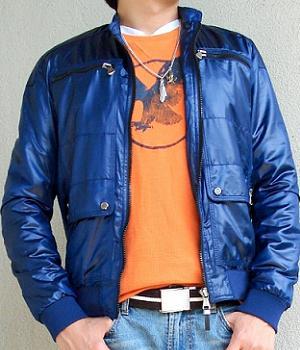 Photo #1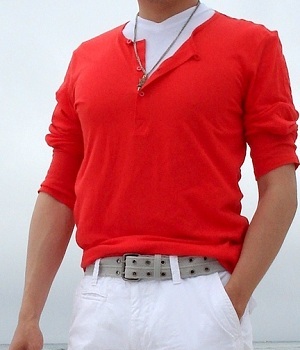 Photo #2
There are many ways to pair your clothes to create a stylish outfit. In this article we will be discussing some of the SIMPLEST ways that any man can learn!
Color is KEY!
You can learn what colors match each other at the
color wheel website
. For example blue matches orange very well.
Photo #1
shows a blue jacket worn over an orange t-shirt.
Unfortunately the color wheel does not include neutral colors - black, white, gray. There are warm or cool colors that match some neutral color extremely well. For example light blue matches gray beautifully like this outfit:
light blue blazer, white graphic tee, gray jeans
!
Color also plays a role in deciding the occasion it's for. For example a black t-shirt is more outgoing than a white t-shirt because a white tee can seem like an undershirt.
A great way to wear clothes is wear two main colors. For example you can pair a short sleeve white tee with black jeans. Generally the theme color should be in smaller proportion, or it will look too conspicuous. For example let's suppose your theme color is dark orange. In pairing a short sleeve dark orange tee with a white long sleeve tee underneath, one should put on white pants instead of orange pants.
Photo #2
shows this example. The theme of the look is clear: dark orange!
On the contrary if you wore orange pants you would look too "orange". Not a tasteful thing.
Style is Important
Style refers to the physical design of your clothes. A T-shirt can be v-neck or crew neck. A shirt can be short sleeve or long sleeve. Style is important in that you don't want the style of all your clothes to be complex; you just want one piece of clothing that has great style. For example if you are wearing a military style shirt, simply throw on some ordinary jeans and you'll look great.
Photo #3
shows a white military shirt and light blue jeans!
Style and pattern go hand in hand. You certainly don't want to look overdone by wearing clothes all of which have complex style and pattern. You just want one that has great style or pattern and you look modest yet fashionable. For example you can wear a great styled jacket with a solid color t-shirt; or you can wear a plain jacket with a graphic t-shirt. Here's a great example:
white military jacket, solid black t-shirt
!
The style of clothes can determine the occasion where it should be worn. For example a military shirt is never for formal occasions. A dress shirt has no chest pockets. Jeans are for casual and semi formal occasions. A v-neck t-shirt is more outgoing than a crew neck t-shirt. So on and so forth.
Pattern is also Important
Pattern refers to the artistic design on a shirt or t-shirt or any garment. The most common pattern is graphic, striped, checkered. Usually it's the case that a garment with some pattern can be worn without extra decorations. For example you can wear a graphic t-shirt as the top alone and you can make yourself look stylish.
Photo #4
shows a white short sleeve graphic tee which is a case in point!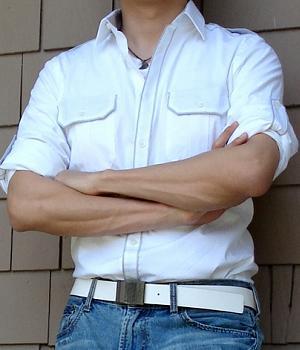 Photo #3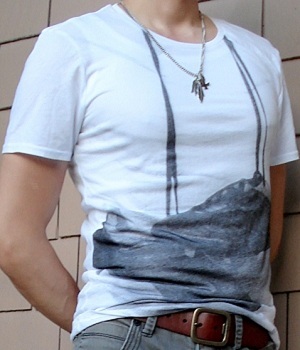 Photo #4
---
Enjoy the following random pages..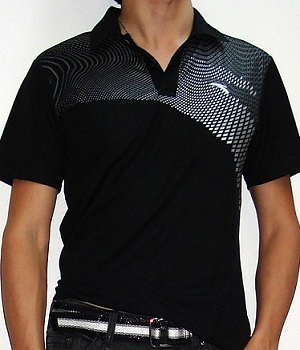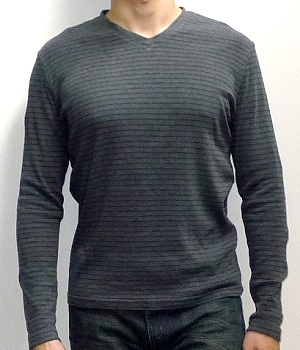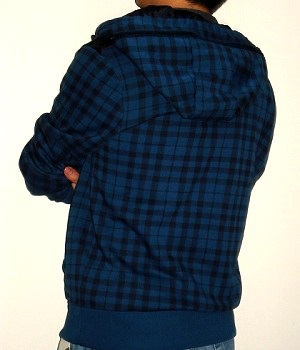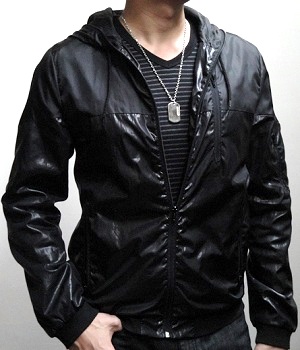 f

Share
f

Share
---
Men's Fashion For Less - by
Michael Wen
and Gloria Lee.
ADVERTISING WITH US - Direct your requests to Michael