Learn how to Wear Short Sleeve T-shirts Fashionably!
f

Share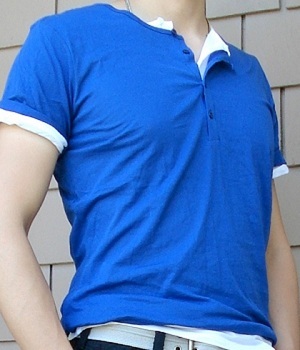 Photo #1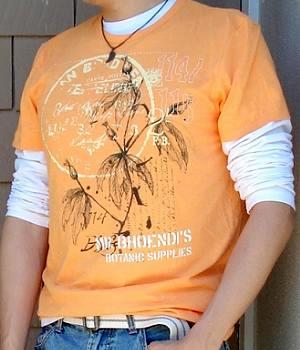 Photo #2
A men's short sleeve T-shirt is simply a T-shirt with short sleeves.
Short Sleeve T-shirts are Great for Layering!
You can show off great style by wearing two t-shirts to show contrast between the two. Both t-shirts can be short sleeve, or the outside one is short sleeve and the inside one is long sleeve.
Photo #1
shows a blue short sleeve t-shirt worn over a white short sleeve t-shirt. They match each other very well.
Photo #2
shows an orange short sleeve t-shirt worn over a white long sleeve t-shirt with sleeved rolled up. Again the combination shows great style and taste!
Short Sleeve Graphic T-shirts are Lively!
A graphic t-shirt is a t-shirt with some graphic design on it. The design can be small or big, inconspicuous or attention grabbing.
Photo #2
shows an orange graphic t-shirt. This graphic tee goes well with light blue jeans and a white belt.
A darker color such as brown goes well with dark blue jeans.
Photo #3
shows a brown graphic short sleeve tee paired with dark blue jeans and brown sneakers. The
brown t-shirt goes well with white shorts
too!
Black, white, gray graphic t-shirts generally go well with anything!
Other Stylish Short Sleeve T-shirt Styles
Here is a list of
short sleeve t-shirts by style
. Two of the best styles are
Half Button T-shirts
and
Slit Neck T-shirts
. Don't they look great?
Photo #4
shows a "slit neck" short sleeve t-shirt. A slit neck short sleeve t-shirt has a slit in the neck. They can be very stylish and hip. There's no much trick wearing them. Simply treat them as short sleeve t-shirts with decoration in the neck. This means you don't want to wear anything on your neck. A slit neck t-shirt is more outgoing than an ordinary t-shirt. You can wear one alone as the top and go out to impress!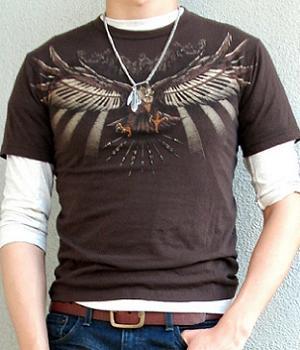 Photo #3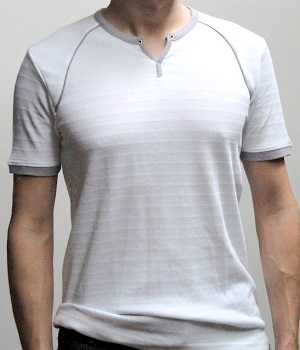 Photo #4
---
Enjoy the following random pages..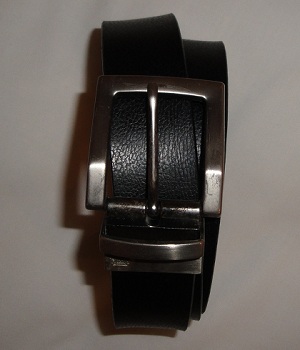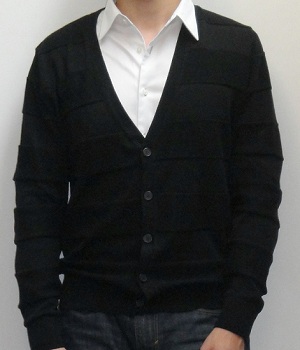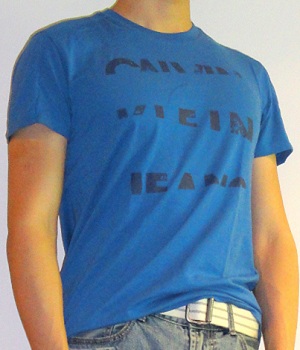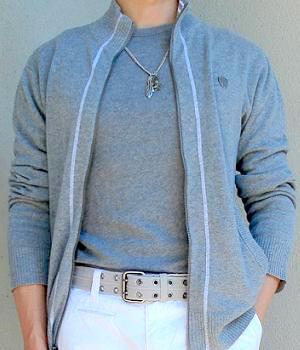 f

Share
f

Share
---
Men's Fashion For Less - by
Michael Wen
and Gloria Lee.
ADVERTISING WITH US - Direct your requests to Michael