How Do You Wear Graphic T-Shirts Fashionably?
f

Share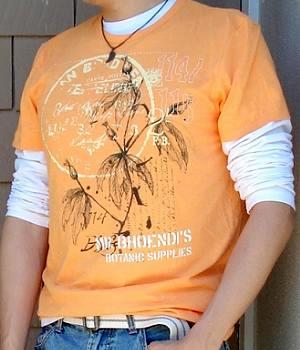 Photo #1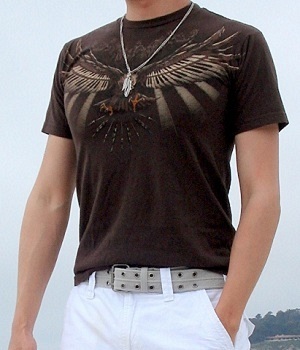 Photo #2
A men's graphic tee is a T-shirt with some sort of graphics on it, usually on the front but not uncommon to have graphics on both front and back.
What's so special about graphic t-shirts?
The point is clear: simple can bring out the best look. A graphic tee already has its unique style; there is no need for any neck wear. When the graphics on the T-shirt is vivid and colorful or the size of the pattern is large and it is telling us that it does not need add-ons.
However some guys love to wear necklace or pendant and it's fine. Just make sure it's small enough so that it doesn't overpower the theme of the graphic t-shirt.
Photo #1
is a case in point.
What do graphic tees look great with?
Graphic T-shirts come in all colors and all designs. The key is simple: its overall color and its graphic's color. The colors on the graphic t-shirt decide how to pair it with. If it's brown you can pair it with white shorts (
Photo #2
).
If it's a light blue graphic tee you can pair it to blue jeans or gray jeans (
Photo #3
). If it's a pink graphic tee stick to either blue jeans or white pants. If it's a black or white or grey graphic tee sky is the limit.
Photo #4
shows one of my favorite outfits. A white graphic tee, a light blue blazer, a pair of gray jeans, a pair of gray canvas shoes make up an irresistible ensemble!
The KEY of Wearing Graphic Tees Tastefully
Graphic tees are mostly paired with jeans. The color scheme of the jeans should match that of the tee or of the pattern. For example a light colored tee such as white, yellow or light gray should be paired with a pair of light blue jeans. A dark colored tee such as black, dark blue or brown should be paired with dark blue jeans.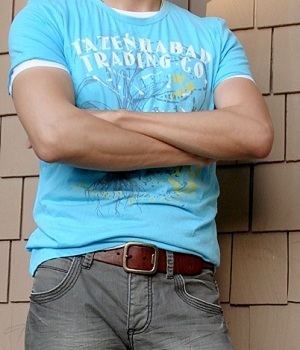 Photo #3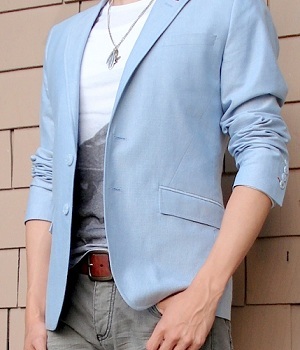 Photo #4
---
Enjoy the following random pages..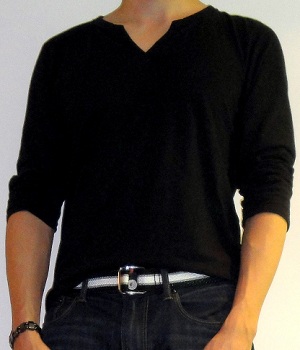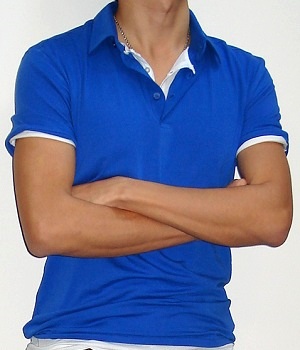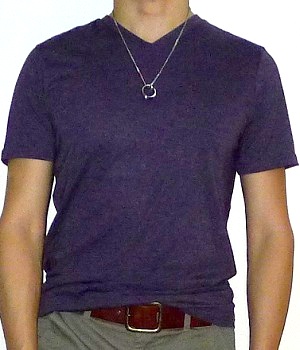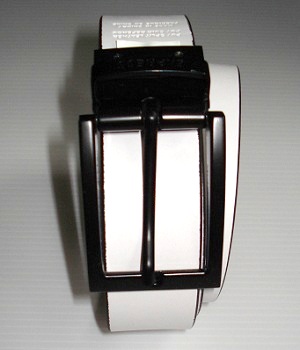 f

Share
f

Share
---
Men's Fashion For Less - by
Michael Wen
and Gloria Lee.
ADVERTISING WITH US - Direct your requests to Michael