G By Guess White Hoodie Shirt Jacket
f

Share
Get it!
Or visit
G by GUESS site
or
store
See
stylish outfits
or post on

Brand
:
Price
: $65
Size
: M
Color
: white
Material
: cotton
Style
: long sleeve,zip up,hooded,lightweight
Along with other jackets I found this particular white hoodie in the fashion racks of a G by Guess store. This white hooded shirt looked weird to me because on the front it looks like a regular cotton shirt but it has a zipper and a hood. This piece of clothing can be considered a hybrid between a jacket and a shirt, which makes it very unique.
I tried on the medium and I noticed the waist fit perfectly. It actually has a narrower waist which makes you look cool. It's among the new arrivals and wasn't on sale, but I didn't want to wait, so I got it.
This G by Guess white hoodie has two front pockets and shirt-like cuffs and waistline, and it has a drawstring in the neck.
The white shirt has some stylish design on the shoulder which I like a lot. Its back looks like a regular cotton shirt. I feel very comfortable wearing it.
Get it!
Or visit
G by GUESS site
or
store
See
stylish outfits
or post on

Overall this white hoodie is unique piece of clothing and looks very stylish in a casual outfit.
This hooded shirt is not thick and you can wear it on a sunny day. In cold weather you can even put a dark colored sweater on top of it leaving out the hood. It is probably not for a formal occasion due to the hood, but it is perfect for any semi-formal or casual occasion.
As part of the casual outfit this white shirt goes well with a regular t-shirt, a casual light colored belt, a casual light colored pair of jeans, and a casual pair of shoes. And it looks good with the zipper closed or open. On a breezy evening you can easily put it on and take a walk in the park.
BUY this white hoodie NOW b4 they run out!

Helly-Hansen Mens Crew Hooded Waterproof Sailing Jacket

Chrisuno Men's Soft Fleece Fashion Hooded Sweatshirt Zip Up Sports Sweater Hoodie Jacket

GUESS Mens Heavyweight Hooded Parka Jacket With Removable Faux Fur Trim
See MORE
---
f

Comment
G by GUESS
G By Guess is one of my favorite brands. Their men's clothes are stylish to say the least. Plus they have great deals all the time. Be sure to sign up for their PULSE program to get the latest sales...
More at
G by GUESS
Enjoy the following random pages..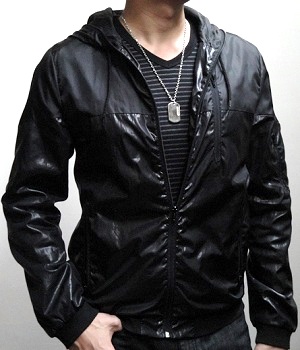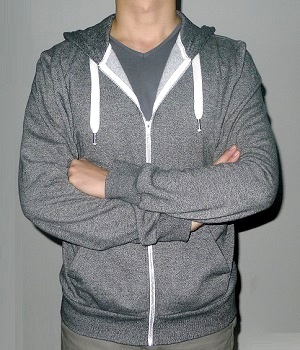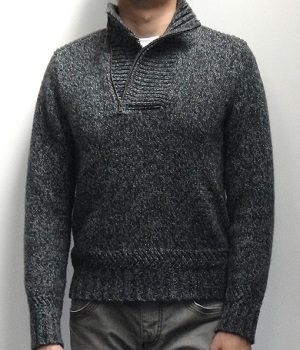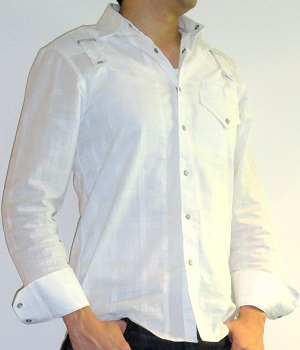 f

Share
f

Share
---
Men's Fashion For Less - by
Michael Wen
and Gloria Lee.
ADVERTISING WITH US - Direct your requests to Michael