What is so Great about Banana Republic T-shirts?
f

Share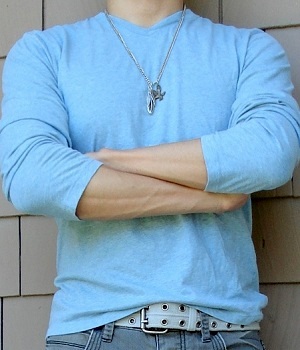 Photo #1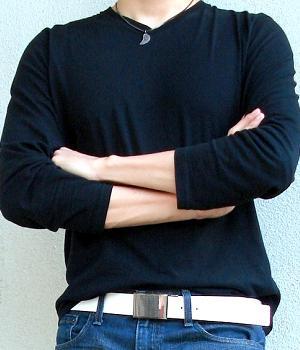 Photo #2
Introduction
Banana Republic T-shirts are one of my favorites. They are soft and comfortable. Even after multiple washes their t-shirts still feel super soft. One thing special about their T-shirts is they are tag free. Also the price of a Banana Republic T-shirt is reasonable. There are lots of cool solid color t-shirts you can get at bargain prices at clearance at any Banana Republic store.
Banana Republic Solid Color T-shirts
Funnily I've only purchased solid color T-shirts at Banana Republic. I don't recall seeing many graphic t-shirts, but their solid color tees are top notch.
Photo #1
shows a solid sky blue v-neck long sleeve t-shirt paired with gray jeans and belt. This sky blue t-shirt goes extremely well with gray jeans.
Photo #2
shows a solid black v-neck long sleeve t-shirt paired with dark blue jeans. A black t-shirt pairing dark blue jeans is a classic outfit!
Photo #3
shows a solid white v-neck long sleeve t-shirt paired with light blue jeans. A white t-shirt pairing light blue jeans is also a classic casual outfit!
Use Accessories!
A T-shirt goes well with almost everything. It is for ever in style. Simple clothes can bring out the best image. A tee with trimmed blue jean gives you the natural look. A silver pendant makes you stand out from the crowd. Don't wear too many accessories; otherwise your T-shirt will look too complicated and heavy to the eye.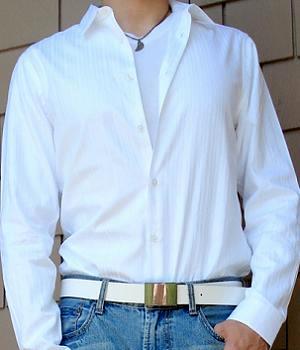 Photo #3
---
Enjoy the following random pages..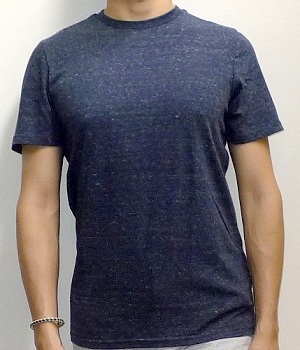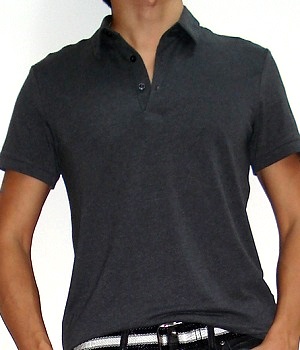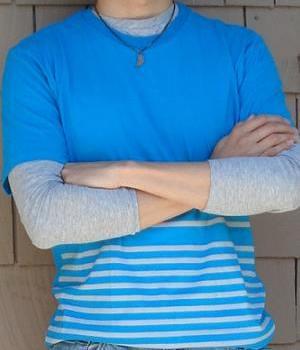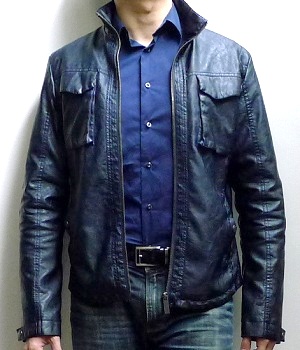 f

Share
f

Share
---
Men's Fashion For Less - by
Michael Wen
and Gloria Lee.
ADVERTISING WITH US - Direct your requests to Michael