Skechers
Clothes or Accessories
f

Share
Skechers

Shoes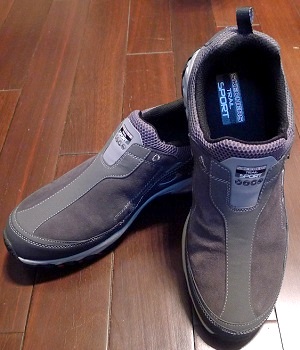 Get it!
BUY them before they run out!
---
f

Comment
Skechers
Skechers is an American shoe company headquartered in Manhattan Beach, California. Skechers' products span across utility-style boots, skate shoes, athletic, casual and dress styles for men, women, and children.
The pair of gray slip on shoes I bought by Skechers is my best companion when I go hiking or do other strenuous activities!